2x TOPS
Nova EM 12
- 600W (RMS)
- 102dB (1W/1m)
- 133dB SPL
- Coax/Horn Hybrid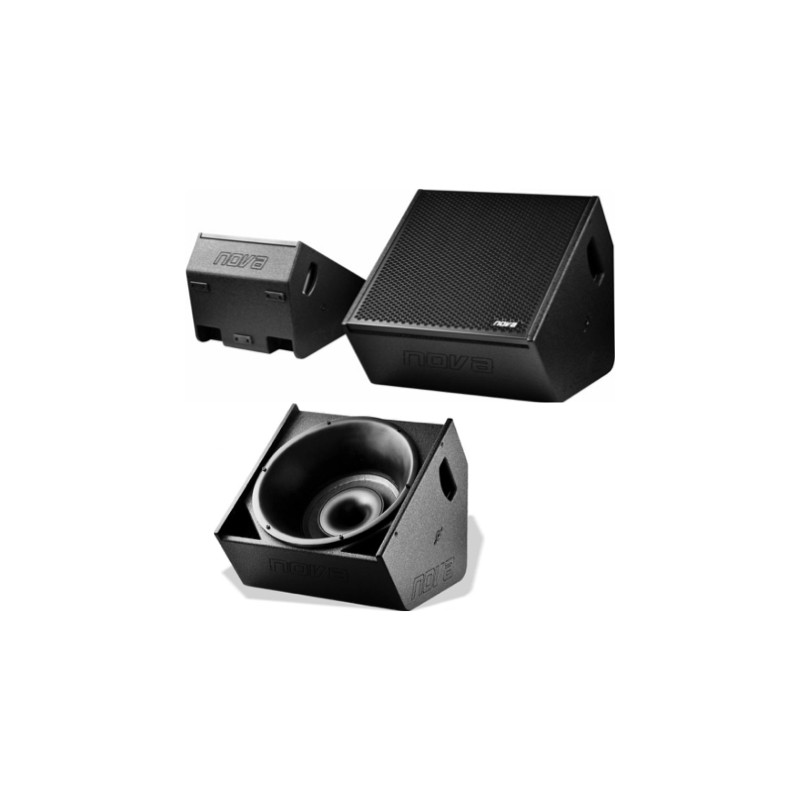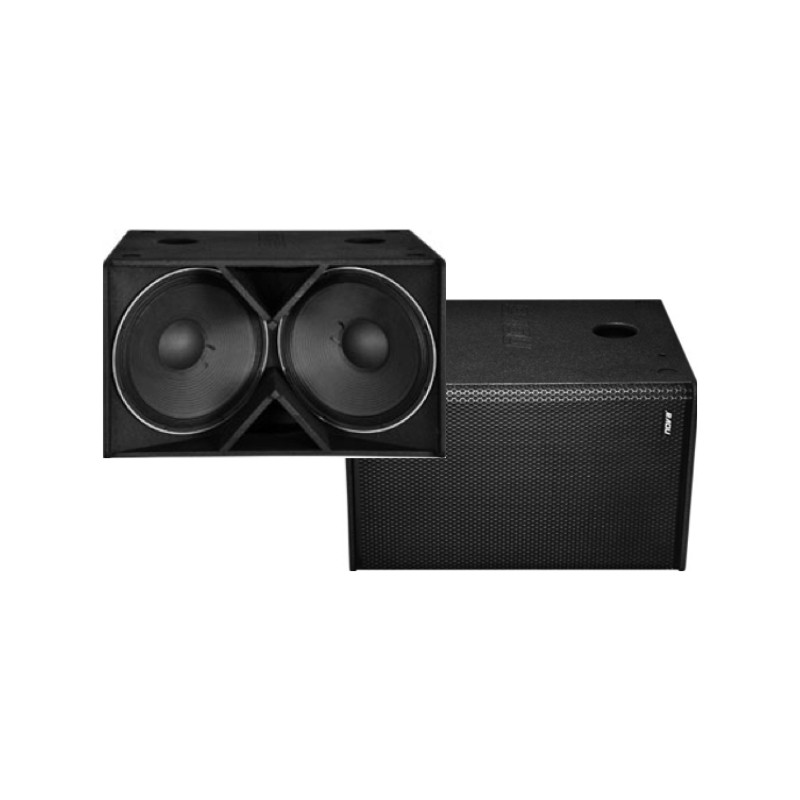 2x SUBS
Nova VS 215
- 1000W (RMS)
- 99dB (1W/1m)
- 132dB SPL
- BR/Horn Hybrid
1x Amprack
TSA 4-13000 & Dbx Driverpack Pa
- Incl. all necessary Speaker Cabel
- 5m XLR Cabel
- XLR/Cinch
- Adapter & Tripod
I
Cabling
All speaker cables (Speakon connector) are labeled. There are 4 cables for the tops in different lengths (choose as short as possible). 2 cables for the subwoofer (7.5m), each labeled with SUB IN at one end and SUB OUT at the other. Do not connect a power yet. Connect a subwoofer cable (SUB OUT) to output 3 & 4 on the back of the amplifier and connect the SUB IN side to the subwoofer. Connect the outputs 1 & 2 with one top each with the top cables (side does not matter). Switch off amplifier & controller. Connect both power cables and XLR cables with the mixer.
II
Activating
Front and back of the Amprack must be open.
Turn down all 4 volume controls of the amplifier completely (counter clockwise), turn on the controller, turn on the amplifier, turn on the input signal from the mixer. (At the input meters of the controller, you can see when a signal arrives) Turn up the volume control of the amplifier. When turning off everything in reverse order ...